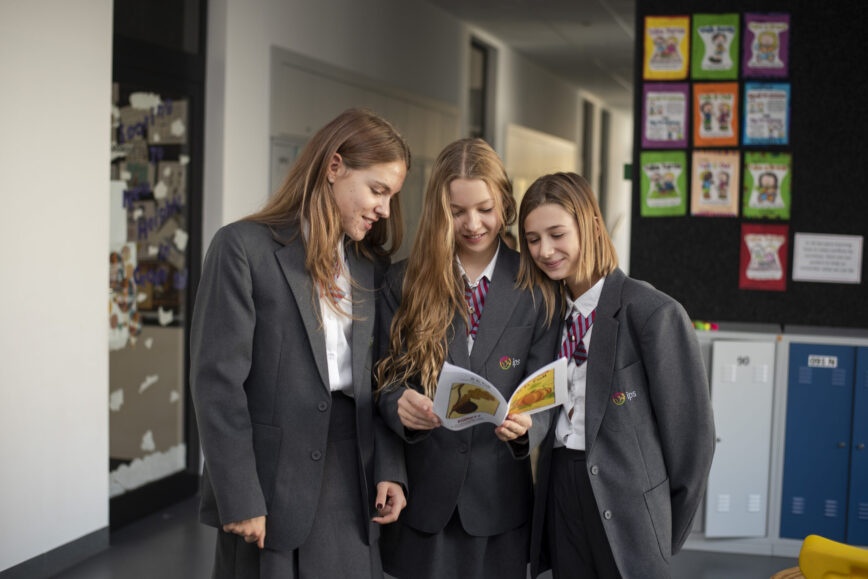 Student life
Development opportunities at IPS
IPS is proud to offer a wide variety of extracurricular activities
Development opportunities at IPS
Extracurricular
Activities
Extracurricular Activities
IPS is proud to offer a wide variety of extracurricular activities and Afternoon Clubs. They include Foreign language classes in Spanish, German, and French, Sports Clubs for football, basketball, acrobatics, dance, cheerleading, and yoga, Chess & Logic Games, Science Club, Art & Design Club, and private instruction in Piano, Guitar, Percussion, Strings, or Voice provided by our Music School. We are also incredibly proud of our recently formed IPS Student Chorus.
Academic Events
IPS holds an annual Spelling Bee and offers opportunities for pupils to participate in the IPS Literature, Arts & Design, and Sports Challenges, the IPS Science Fair, and Oxford Style Debates.
The Voluntary Program
The Volunteer Program allows students Grades 5 – 8 to practice social responsibility, one of the crucial IPS values. Students can volunteer to help in the Playschool, Media Center, Administration, Eco Committee, Cafeteria or Afternoon Care.
IPS Students Council
The IPS Student Council is a self governed body of students, elected by their peers, who collaborate with the IPS Leadership and the Parent Teacher Association. The council is designed to introduce students to the overall structure and function of government and its processes and gives students the opportunity to build strong, meaningful friendships and understanding of professional relationships.
IPS Newspaper
IPS News is an online newspaper project created by IPS Lower Secondary students with the support of their Mentor. IPS students develop their writing, communication and creative skills in their work as IPS Community journalists.
The IPS Media Center
The IPS Media Center is a place for students to develop 21st century research and analytical skills, and web design.