Enrolment
Application form
To start the application process, please fill out this form and bring it to your informational meeting
APPLICATION OF A PARENT/LEGAL GUARDIAN
for admission to IPS
*required
Both parents and the student are required to fill out an IPS Application for admission which will be discussed at an individual meeting. The form outlines the student's educational history as well as the student's current academic level and contact information.
Decisions regarding admissions are based on the complete set of documents and the school's capacity. All IPS documents must be e-filed. Handwritten forms will not be accepted.
Contact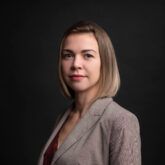 Marta Mazur
Enrollment & Marketing Director
IPS – Playschool, Primary & Secondary
ul. Drukarska 52, 53-312 Wrocław
+48 503 188 843
admissions@ipschool.pl
Virtual and IPS Campus meetings are available.