About Us
Meet The Leadership Team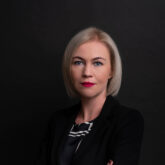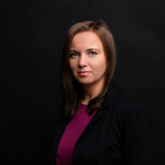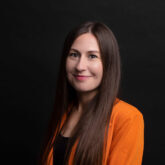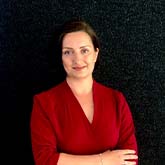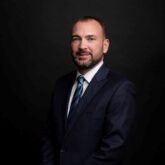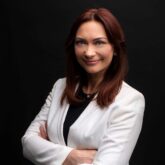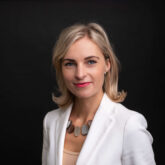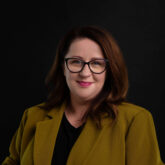 Magdalena Dobrzańska-Frasyniuk
IPS President of the Board
My educational background
M.A. International Relations – University of Warsaw
M.A. in Journalism – University of Warsaw
Certificate in School's Leadership & Management – Leading Schools, Harvard Business School & Harvard Graduate School of Education
Certificate in School's Leadership & Management Leading People –  Harvard Business School & Harvard Graduate School of Education
International Baccalaureate Professional Development, IB World School authorization process
Cambridge Assessment International Education, Cambridge International Professional Development, Cambridge School authorization process
My professional background
I am the very proud Founder and the President of the Board at IPS, which was established in May of 2011. Since then, I have been managing the International Playschool, Primary, Secondary, and Music School with a successful and clear vision of an institution that supports students' development, provides high quality international education and embraces the IPS Community. In 2019, I was elected to the Wroclaw Education Council, an advisory body that works with the President of Wroclaw.
Before IPS, I worked in Warsaw as a Press Officer in the Democratic Party as well as a Public Affairs Manager in a lobbying group. For a year I owned a small bank franchise in Wroclaw. I believe that every experience has given me strength, knowledge and the perspective to grow and develop as a leader.
I am passionate about
Politics, social movements and volunteering. In my free time I love cooking, watching good films and spending time with my family.
Karolina Plaszczyk
IPS Playschool Principal
My educational background
M.A. Pedagogy – University of Wroclaw
M.A. Psychology – SWPS University
Postgraduate Studies Early Childhood Education – University of Wroclaw
Postgraduate Studies Educational Institutions Management – Lower Silesian University
International Baccalaureate Professional Development: Making the PYP Happen
My professional background
When I began my time at IPS I served as a Homeroom Teacher for Pre-K1, Pre-K2 and Kindergarten groups. In 2013, I was offered the position of the IPS Playschool Manager. Since 2017, I have had the great pleasure to lead the IPS Playschool first as the Vice-Principal and now as the IPS Playschool Principal.
Before IPS I worked as an English Teacher working with children from toddlers to teenagers. During my University Studies, I was part of a team that coordinated musical and sporting events both in Wroclaw and in London. There I practiced my English skills as well as gained valuable experience working in an international environment.
I'm passionate about
Early Education! I believe that children are curious, open minded and bright. Working with them is an amazing adventure as they learn to share their enthusiasm and creativity. It is also a great challenge understanding how children see the world, develop, and gain new skills and knowledge. For me Early Education is a wonderful balance between all areas of child development and we are doing our very best to help students achieve their dreams and become joyful and satisfied adults.
During my free time I love  travelling, reading, listening to music and cooking dishes from different countries and cuisines. I am a happy wife,  the mother of two lovely girls, as well as the owner of a little home-zoo that includes colorful fish, stick bugs, a cat and a dog.
Mandy Parsons
IPS Primary and Lower Secondary Principal
My educational background
B.A. General Education- English and Science – Stellenbosch University
Diploma in Leadership in Education – Stellenbosch University
Golden Key Honours Society Member for Academic Excellence
Understanding Student Development and Diversity – Global text Project
Google Teacher Qualification
Cambridge Assessment International Education: Introduction to Lower
Secondary Science
Challenging Behaviour in Young People Level 3, the CPD Certification Service
My professional background
Before IPS I taught in both primary and secondary schools in South Africa. I had the opportunity to work in both the private and the public sector as well as with economically and socially disadvantaged students. I worked with both the South African curriculum as well as the International British Curriculum. During my primary school teaching, I taught English, Physical Education and Drama to grades 4 through grade 7. During my high school teaching, I taught Science and English to grades 8 through grade 10.
I am passionate about
Literature, music and travelling.
Barbara Gajda
IPS Primary & Lower Secondary Co-Principal, Polish Curriculum & Administration Director
My educational background
Certificate in School Management and Leadership

– Harvard Graduate School of Education

International Baccalaureate Professional Development: Making the PYP Happen

Postgraduate studies, Management and Organization in Education –

University of Lower Silesia

M.A. Pedagogy, Faculty of Arts and Educational Science
My professional background
After graduating, I traveled abroad where, in addition to office work, I had the opportunity to lead International Cultural Projects within Art Centers in Dublin as well as classes and Festivals for children at the Cultural Center. I was also employed at the Dublin Branch of the University of Lodz and conducted classes and workshops for students in the field of pedagogy. From 2013 I was part of the team that was responsible for the establishment of IPS Primary School, and from 2014 I served as the School Principal. Over the years, I gained new experience on the professional ground by taking part in numerous courses and trainings, and the period of maternity leave raised organizational competence to a whole new level. Invariably, my professional goal is to support children in their development and maximize their potential throughout education. Above all I would like them to enjoy the process and to achieve success in the future.
I'm passionate about
Creative self-expression through all kinds of DIY projects, interior design, hiking and numerous other things that make me happy!
Dr Eric Kane Johnson
IPS Upper Secondary Principal
My professional background
My career in education started in the USA, specifically North Carolina, and has taken me to Czech Republic, Spain, and Poland. My educational background includes a Doctorate in Educational Leadership with a focus on Transformational Leadership from The University of New England in Maine. My published dissertation explored the influence of culture on professional learning communities at an international school. The research conducted and conclusions found contributed to an internal restructuring of learning communities in school and increased trust and collaboration among teachers and students.
I also hold a Master of Education in Curriculum, Instruction, and Supervision from The University of North Carolina at Wilmington. My thesis explored, identified, and discussed learning gaps across international curricula, and more importantly, how those gaps can be bridged. This led to developing a Pre-IB course for students that eased the stressors related to the rigors of the IB diploma program. In addition, I hold a Bachelor of Arts in Communication and Media Studies also from The University of North Carolina at Wilmington. Over the course of my educational career, I have also had the opportunity to take part in additional certifications including: Instructional Leadership-Best Practices in Assessment with Dr. Thomas Guskey, Understanding by Design: Curriculum Design and Implementation, Inquiry-Based Learning: Creating and Implementing Units, and the MAIS Reading and Writing Summer Institute. I have also completed all three levels of certification for the International Baccalaureate course Language and Literature.
In addition, I have created and presented professional development opportunities for colleagues, including a framework for action research, the efficacy of informal observations, and the importance of formative feedback.
Before IPS  I spent nearly ten years working in film and television production. My first show was called Dawson's Creek and I served as a production assistant before moving on to other television series and films. For the last 14 years, I have worked in education at schools in the US and internationally. Immediately before joining the IPS family, I spent six years just a few hours away in Krakow.
I'm passionate about
Learning. I enjoy discussing educational theories, experiences, and the variables that shape our perceptions. I like to learn about how people learn; to explore what motivates us, to discover how information is processed and understood, and how knowledge is retained. This idea translates into my personal life as well. As an international educator and expat, I am certainly passionate about traveling. My background in international education and my experiences in life have created a strong desire to not only visit other parts of the world, but to also learn about the culture, traditions, and beliefs, each of which influence perception, trust, and behaviors. There is some solace in standing in a place you have never been and watching life unfold in a way you never thought about.
Izabela Romanik
IPS Playschool Vice Principal and Curriculum Manager
My educational background
M.A. Social Pedagogy – University of Warmia and Mazury

Postgraduate studies in Pre-School and Early School Education – College of Management 'Education' in Wrocław,

International Baccalaureate Professional Development: Making the PYP Happen
My professional background
I have gained extensive professional experience in the field of education in the United States, England, and Poland.  I had an opportunity to teach and support children in learning using methods consistent with state program standards in both British and American curriculum
Before IPS, I have been working at the British International School of Wrocław. I have developed an ability to use teaching approaches in the Early Years as an EYFS Teacher and EYFS Phase One Coordinator.
I spent a couple of years in Michigan, United States when I taught as a Playschool Teacher at GH Child Development Center in Ann Arbor.
I also have been able to develop my interest in communication disorders like autism at the University of Michigan AC Center.
I specialize in leading workshops as a Certified Sensoplastyka® 2nd degree Trainer.
I am passionate about
Art and culture, jazz, travelling, social themes and storytelling in photography.  My photos can be found in National Geographic, Beksinski Foundation, Vertigo Jazz Club and at IPS.
Paulina Połacik-Godlewska
IPS Music School Manager, Polish teacher, Music teacher in Playschool
My educational background
B.A. English – College of Education Management  in Wroclaw
M.A. Classical singing and Acting -Academy of Music in Lodz
Postgraduate studies classical Singing and Acting – Academy of Music in Wroclaw
Postgraduate studies Early Education – College of Education Management in Wroclaw
International Baccalaureate Professional Development: Making the PYP Happen
My professional background
Before IPS I cooperated with a Musical Theatre and Opera in Lodz. My concerts took place in Poland, Czech Republic, Austria and Russia. I took part in masterclasses held by T. Żylis- Gara and Udo Reinemann.  I used to teach English in language schools and I worked as a Teacher's Assistant in another international school.
I serve as the IPS Playschool Music Teacher and a Polish Curriculum Teacher for younger students. I've also had the great pleasure of managing the IPS Music School, since 2019.
I am passionate about
Listening to classical music. Moreover, there is a wealth of legendary musicians who literally transport me to another world. I also like to spend my time reading which helps  me relax. I love literature based on the Romantic Era, WWII, and the Tsars of Russia. Reading makes me feel better, sleep better and be better.
Magdalena Blum
IPS Director of Development & Dean of Students
My educational background
B.A. English, British Literature Major, Specialization, translation – University of Wrocław
M.A. English, British Literature – University of Wrocław
Postgraduate Studies Work Management – University of Economics, Wrocław
B.A. Early Childhood Education – University of Lower Silesia, Wrocław
Postgraduate Studies Management in Education – University of Lower Silesia, Wrocław
My professional background
During my time at IPS I've been a Playschool Teacher, Homeroom Teacher, Polish Teacher, Curriculum Manager, and Acting Principal. I now have a wide range of responsibilities as the IPS Development Director. I love the opportunity to learn new things about myself and face new challenges that make me grow.
Before IPS I was a freelance translator and a consecutive translator. I translated mainly for computer systems, banking systems, and clothing companies.
I'm passionate about
I'm passionate about my family, reading, non-fiction mostly, music of different genres and origins, working with kids, food and driving fast. My great passion is also Formula 1. I follow every race!