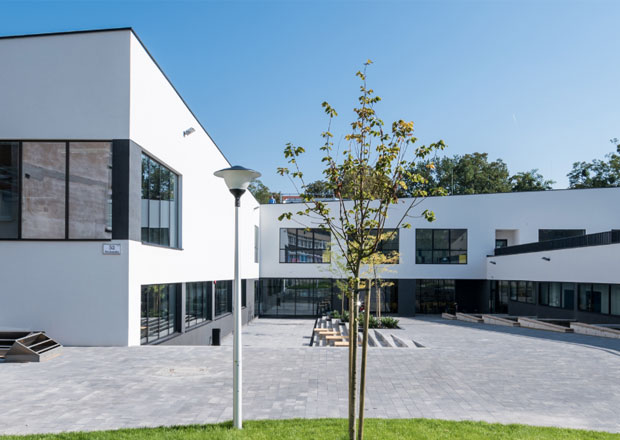 Excellent location in the heart of Wroclaw
IPS campus is a modern school facility located in the centre of Wroclaw, at Drukarska 52 street.
Thanks to the excellent location in the heart of Wroclaw, it is easy to access for all families who commute from various parts of the city.
We opened the doors of the new IPS Campus in September 2017. The IPS Campus Enrichment finalized in December 2020 offers additional school spaces for our students.
IPS received a magical surprise from the President of Wroclaw, Mr Jacek Sutryk on the occasion of our 10 Birthday Celebration. A unique international Krasnal, the symbol of Wroclaw. The IPS Krasnal represents a "sister" of the Dwarf dedicated to Dr Auma Obama, an activist for human rights and the half-sister of President Barack Obama, who visited Wroclaw in 2018.
IPS Campus Zones – Where Safety Comes First
IPS Campus Zones are designed to provide safe environments for all our students.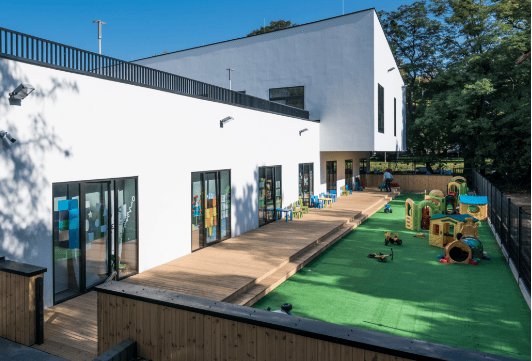 The IPS Playschool zone
Is prepared to provide safe and comfortable environment to our youngest students.
IPS Playschool zone contains of modern classrooms for Pre-K1 up to Kindergarten groups, exclusive areas for dining, mindfulness, individual and group learning, as well as the independent playground dedicated to student aged 3-6 and separate changing rooms.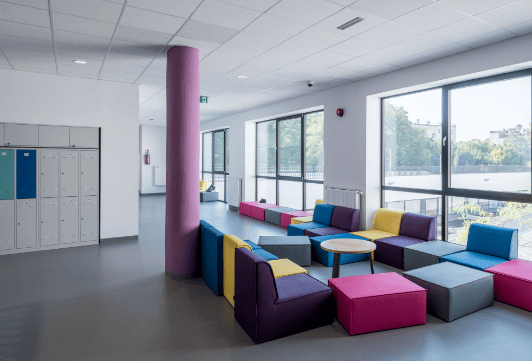 IPS Primary & Lower Secondary zone
Offers modern and spacious area for Grades 1-8. Modern classroom, science & art labs, music lab, media center, study halls and individual work destinations. In addition exclusive dining area and separate playground dedicated to students aged 6-14.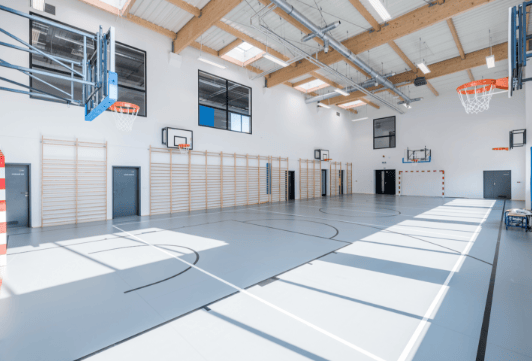 IPS Athletics zone
is designed as a modern sports center dedicated to all ages of our students. Our full size gym enables the practice team sports, such as football, volleyball, basketball, indoor hokey or handball. The auxiliary gym offers spaces for judo, fitness, yoga, acrobatics and gymnastics practice.
IPS Athletics Department offers range of activities at the sports facilities located next to our Campus. The athletics stadium is just minutes of walking distance from the IPS Campus and enables all areas of athletic development to our students. The closest swimming pool is also located at the back of IPS Campus, where all our swimming classes take place.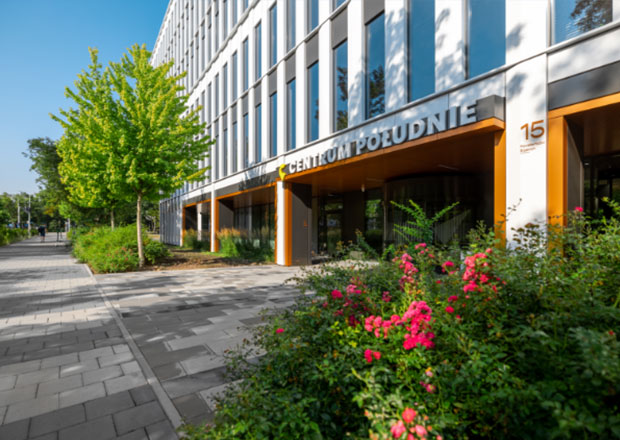 The first of its kind in Poland!
The IPS Upper Secondary Campus is located in a hi-tech multi-functional building, which combines office, service, recreational and now, educational functions.
IPS Campus II is located in the Wroclaw city center on the axis of one of the main thoroughfares, Powstańców Śląskich, with parking, trams, and bus stops nearby.
Our unique campus is fully integrated into the everyday work environment of a modern city allowing students to experience independence and transition seamlessly to life at University or as young professionals!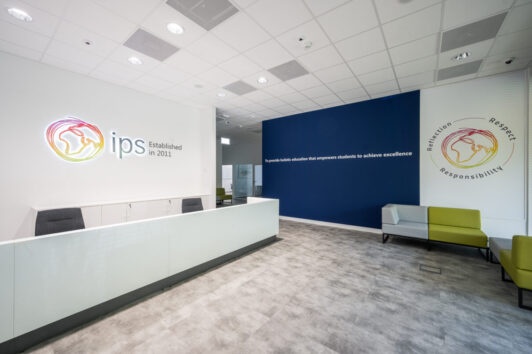 IPS Students will benefit from all the amenities of the building:
The internal safety system
Access to building card or app
Card protected access to a bike/ scooter elevator and racks
The charging stations for bikes and scooters.
Lockers and showers dedicated for cyclists and scooter user
Innovative ventilation system that reduces the environmental pollution inside of the building
Water usage reduction system based on reusing washing and rain water
100% of energy used in the building comes from sustainable resources .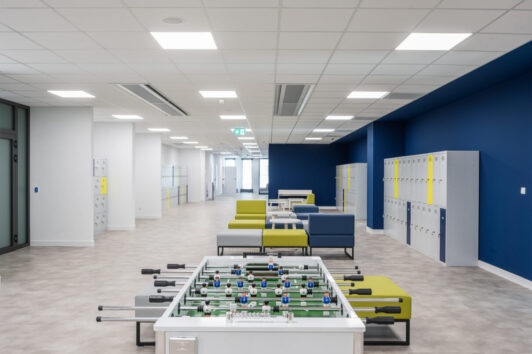 Supporting a high quality education
Light and spacious classrooms and labs
The most up-to-date educational resources
Additional collaborative/small group work spaces
Innovative partnerships and collaborations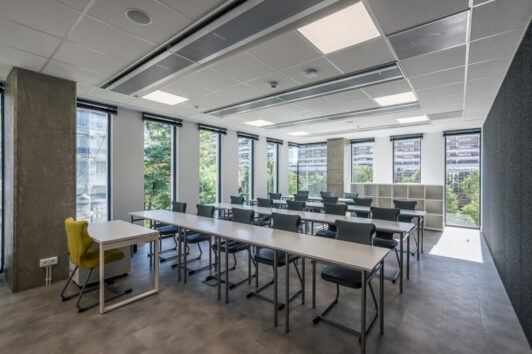 Modern approach to education
Digital library
Interactive monitors
BYOD programme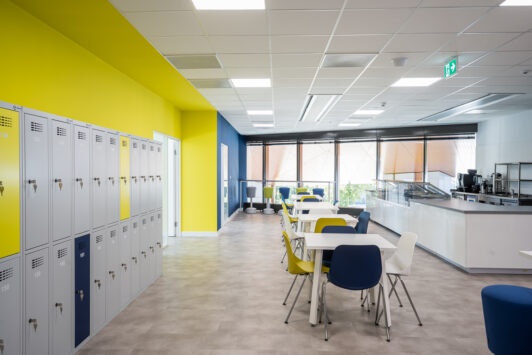 Supporting students' well being
Accessible exclusively by IPS Students, staff and guests
Comfortable rest area
IPS Upper Secondary Counselor/Advisor available anytime
IPS Snackbar
Proximity of green areas and sports facilities