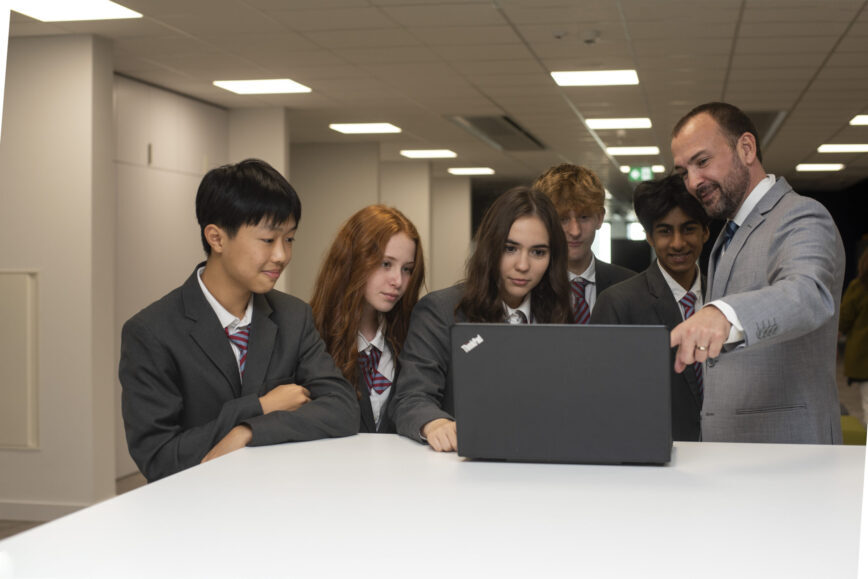 Learning
Upper Secondary, Grades 9-12
We provide holistic education that empowers students to achieve excellence
The way we teach
Cambridge Assessment International Education

The Cambridge Upper Secondary Curriculum is an international high school curriculum designed for learners aged 14 to 18. It prepares students for the next step of their education, providing a clear path as they progress through the Cambridge Pathways.
Grades 9 & 10, Age 14-16, IGCSE
The Cambridge IGCSE curriculum offers a variety of routes for learners with a wide range of abilities, including those whose first language is not English. The syllabuses are international in outlook but retain a local relevance. They have been created specifically for an international student body and avoid cultural bias.
The world today demands more than just traditional education. In recognising this, IPS proudly offers the Cambridge IGCSE curriculum, a programme designed not just to inform, but to inspire. The Cambridge IGCSE (International General Certificate of Secondary Education) is a curriculum of international repute, known for its rigorous yet flexible framework. It empowers students to think critically, work collaboratively, and approach problems with creativity.
Holistic Approach
Beyond mere academic excellence, the Cambridge IGCSE nurtures skills that matter in real-world scenarios. From the practical dynamics of Business Studies, the global awareness in Global Perspectives, to digital literacy in Information and Communication Technology (ICT), each subject is a window to a world of opportunities.
Future-Ready Skills
In an ever-evolving global landscape, the ability to adapt is crucial. Our curriculum ensures students are prepared not just for exams, but for life, instilling skills of critical analysis, effective communication, and innovative problem-solving.
Globally Recognised
Opting for Cambridge IGCSE means opening doors to top universities and careers worldwide. It's an affirmation of quality, depth, and holistic education. At IPS, our commitment is to make every student's journey with the Cambridge IGCSE enriching and memorable. Through a blend of expert educators, interactive learning methods, and a nurturing environment, we ensure that your child gets the best of global education.
Cambridge IGCSE develops learner knowledge, understanding and skills in:
Subject content
Applying knowledge and understanding to new as well as familiar situations
Intellectual enquiry
Flexibility and responsiveness to change
Working and communicating in English
Influencing outcomes
Cultural awareness
Grades 11 & 12, Age 16-18, A Levels
The Cambridge A Levels offers a choice of 55 subjects in almost any combination! This flexibility means students can build an individualized curriculum, and choose to specialize in a particular subject area or study a range of subjects.
A Levels develops learners' knowledge, understanding and skills in:
In-depth subject content
Independent thinking
Applying knowledge and understanding to new as well as familiar situations
Handling and evaluating different types of information source
Thinking logically and presenting ordered and coherent arguments
Making judgements, recommendations and decisions
Presenting reasoned explanations, understanding implications and communicating them logically and clearly
Working and communicating in English
Polish Matura Preparations
Students of IPS Upper Secondary can decide between the following examination options:
Polish matura (matriculation exam)
Cambridge International A-Levels both
The following subjects are mandatory for students taking the Polish matura exam:
 three subjects on a basic level:

 Polish (written and oral),
 Mathematics
 Modern Foreign Language (written and oral)
at least one subject on an extended level (written)

History, Biology, Geography, Chemistry, Physics, Computer Science, other
Students Social Responsibility Programme
IPS Upper Secondary will empower students to be self-regulated, active, and socially responsible. All are reflected in the initiatives and projects in which the students participate to achieve their community service goals and benefit their local community.
We are committed to developing students who recognize their common humanity and share guardianship of the planet.
The programme will be continued for four years and will be mandatory.
Career Advisory and University Admission Support
IPS Upper Secondary school takes responsibility to prepare students for their future and support them in their decisions.
IPS Career Advisory programme is open for students starting from Grade 7 and will be continued in IPS Upper Secondary in a much more developed form.
Together with the Career Advisor,IPS Students will analyze their skills, preferences, ambitions and goals and will be supported in making informed decisions about their further education and professional life.
Additionally, they will also be assisted in preparation of all the necessary documents and application process to Universities, whether in Poland or other world countries
Athletics
IPS Upper Secondary students know how important sports is and eagerly participate in their Athletic Programme. IPS cooperates with various sports facilities in Wrocław to provide our students with the most diverse and broadest sport activities offer available.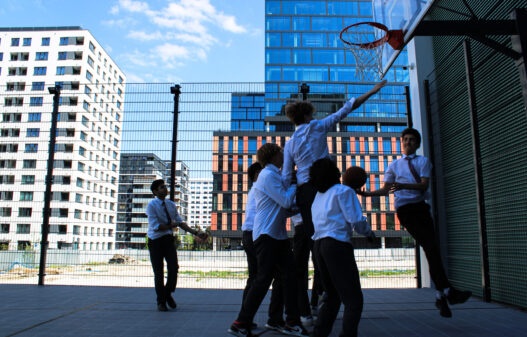 PSL
In addition to the International Curriculums, IPS is the only international school in Wroclaw that offers the Polish National Curriculum/PSL, established by the Polish Ministry of Education for all students in the country. The Polish Curriculum includes Polish Language Arts, Polish History and Geography, Polish as a Second Language, and the option to have Catholic Religion, as part of our afternoon extracurricular courses. IPS also teaches English as a Second Language in conjunction with the Cambridge ESL program. We are a truly bilingual high school!
Assessment
Upper Secondary students are assessed via innovative, formative, and summative assessments based on percentages, progression tests as well as competence tests within their Career Advisory Programme. Two exam series are given to IPS Students: IGCSEs at the end of Grade 10 and A Levels at the end of grade 12. Polish students will have the choice to take the Polish Matura Exams at the end of Grade 12 as well. Homework is given to Students both on an individualized need basis and as part of the reading and spelling program.
E-Learning
IPS is the only fully integrated school in Wroclaw offering real time options for Students at home via our Online Classrooms. Using the IPS Online Backpack, Google Classroom, and the IPS Student Calendar, we allow for complete access for students who stay at home. Extracurricular Music School Students also enjoy options for remote learning.
IPS Afterschool Life
IPS Upper Secondary students have the opportunity to engage into numerous extracurricular activities and projects. They have a chance to participate in the Student Council, IPS Afterschool Clubs, specialist workshops and trainings, cultural events as well as school celebrations and assemblies. They also continue their instrument or vocal development at our in-house IPS Music School.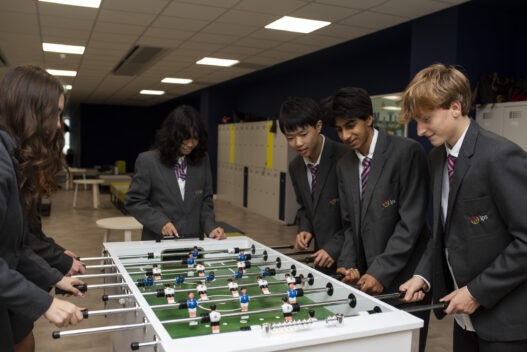 Communication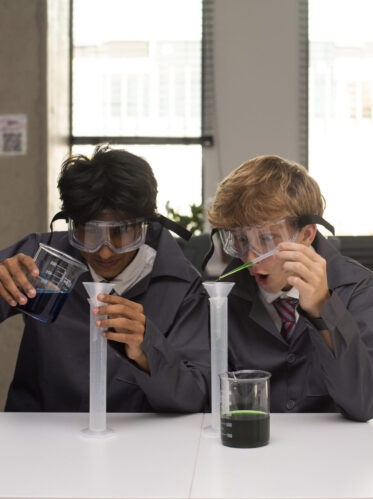 Effective communication is one of our highest priorities at IPS
We use a suite of online applications, hold online office hours, Parent/Teacher Conferences, and offer individual consultations to ensure that children and parents are provided with any support they may need.