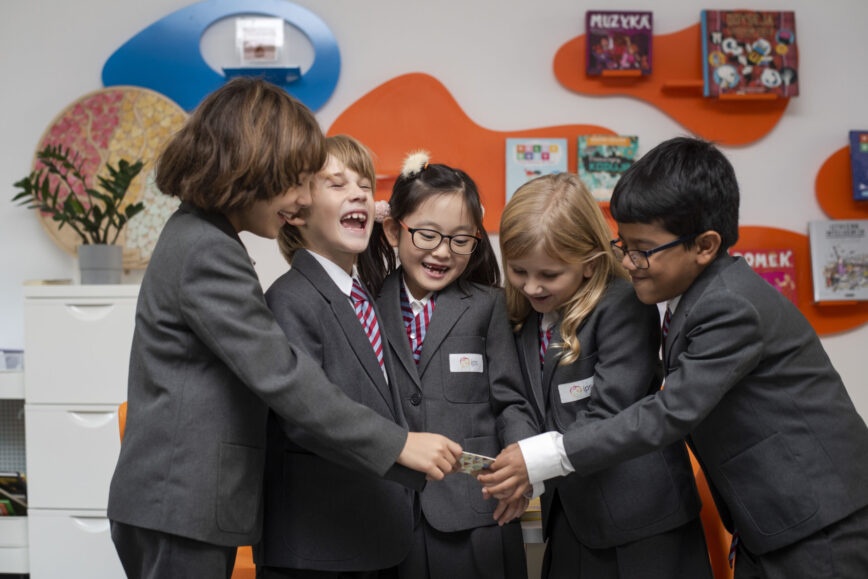 About Us
IPS Mission and Strategy
IPS Vision Statement: To provide a holistic education that empowers students to achieve excellence
IPS Mission and Strategy
The mission of IPS is to support students in becoming responsible global citizens who will take over the role of local and global leaders by mastering crucial 21st century skills. Respect, tolerance, reflection, sensitivity, and agency are the core values in building global citizenship among IPS students.
Effective leaders must be open to challenges and must take responsibility for their actions. This can be achieved only through personal integrity, self-awareness and mindfulness. We believe that these attributes are key not only for our students but for our faculty and staff members, with whom they interact on a daily basis. We value the multicultural community of IPS with respect to traditions and beliefs and strive to build strong cooperation between all members of the IPS community.
IPS' education strategy focuses on a holistic approach to learning while providing a high-quality and rigorous learning environment. We support our students in being responsible for their individual learning process. We believe that the process of life-long learning, understanding new technologies and innovation, creativity and mobility will lead IPS students to success and personal fulfilment.
Our values
Reflection
IPS it's a great place to learn. We believe that big ideas start by big questions.
We encourage our students to exemplify open-mindedness and critical thinking. "Be a reader, be a writer, be a problem solver".
Respect
At IPS we believe, that respect is the most important element of personality.
Respect for ourselves
Respect for others
Respect for diversity
Respect for the world
Respect for the future
Respect is our daily goal!
Responsibility
At IPS we are a community of responsible global citizens.
Personal responsibility for one's decisions and actions, including respecting others, obeying rules and laws, and setting a good example for others, will foster leaders who will strive for future change.
10th birthday of IPS